BASILICA MUSIC FESTIVAL COMING SOON!
August 10-11 FINAL DETAILS ANNOUNCED!
In association with Pitchfork
In conjunction with the Hudson Music Fest

FRIDAY AUGUST 10 –
PITCHFORK'S SHOW NO MERCY presents…
METAL MACHINE MUSIC: SOLO NOISE ARTISTS AND THEIR MACHINES
w/ LITURGY, MICK BARR, C. LAVENDER and BRIAN DEWAN
featuring very special guest KRIS PERRY'S MACHINES
plus RAINBOW IN THE DARK DJS, From NYC's monthly party for gay men, Metalheads and Satanists (featuring special guest DJ Robin Corolan of Tri Angle Records)
SATURDAY AUGUST 11 –
GLEAM HOUSE / LEG UP MANAGEMENT present…
BLAZER S.S.
Heavy Dub, Roots, Ragga and Dancehall afternoon chill zone.
NEIDAN! A day designed to cultivate immersion in the visual and musical vanguard
Featuring GANG GANG DANCE, PRINCE RAMA, THE PSYCHIC PARAMOUNT, HIRO KONE, AND BLANKO & NOIRY

plus…
"SUGGESTED DESTINATION" ART EXHIBIT
Visually exploring the notion of how we chose where we live, with sculptures and paintings by WILLIAM STONE, PIA DEHNE, JIM KREWSON, TODD JORDAN, SADIE LASKA + MORE
SATURDAY SUNSET CRUISE ADDED!
Explore the Hudson River on a Hudson Boat Cruise – All aboard a really cool floating bar, docked at the Hudson Waterfront Park. The 1 1/2 hour cruise sets sail Saturday at 6pm. After an afternoon of chilling to the dub and dancehall DJ jams of BLAZER SS at the Basilica and in anticipation for Gang Gang Dance later that night, take a cruise with a brew on our historic river. Watch the sun set behind the Catskill Mountains, get up close to Victorian Lighthouses and enjoy the full Hudson experience.-25$ – Cash Bar & Snacks
-Limited availability
To make a reservations email:
info@Basilicahudson.com
with "Cruise" in the subject line
For more information check out
Hudson Cruises
WHERE TO STAY?
Basilica Music Festival Camping:
Meadowgreens Campgrounds
1238 State Route 9H,
Ghent NY 12075
For a full Upstate NY experience, we encourage the greenest and most affordable place to stay – NO CAR NEEDED!
$15 a tent for Friday & Saturday
$20 a tent Thursday through Sunday
-Plenty of shade and big trees
-Restrooms & Showers on campground
-10 minute drive from Hudson: Shuttle Schedule and Taxi deal TBA
-Limited availability
To make a reservation email: info@basilicahudson with "camping" in the subject line
Alternative to Camping –
Motels in Catskill, NY – 15 minute drive across the river, affordable.
B&B Hudson, NY – All Walking distance, luxurious and book up fast!
FRIDAY AUGUST 10 – $15
SATURDAY AUGUST 11 – $15
WEEKEND PACKAGE IN ADVANCE – $25

BUY TICKETS HERE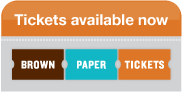 HOW TO GET THERE?
The address of the Basilica Hudson is
110 South Front Street, Hudson, NY 12534.
CAR POOLING is the most affordable way to get to Hudson, NY. It's a 2 hour drive from NYC, and with 4-5 people to a car and one tank of gas, you are here cheap and fast! Don't have a car? Sign up for Zip Car.
TRAIN is the funnest way to travel to Hudson, NY. It's 2 hours from Penn Station, train runs along the beautiful river, has a snack car, and the Basilica is conveniently located 100 feet from the Hudson NY Amtrak station – however, the trains sell out quickly and get expensive as availability runs out, so you must book ASAP.
Train tickets are 100% refundable, better to be safe than sorry – Book now!
Reported on Pitchfork
For updates visit www.basilicamusicfestival.com, Basilica Music Festival's FACEBOOK page or TWITTER