BASILICA MUSIC FESTIVAL
August 10-11 | METAL MACHINE MUSIC, NEIDAN! w/ GANG GANG DANCE + GUESTS, BLAZER S.S. DUB PARTY + MORE!
Basilica Hudson, Leg Up Management and Pitchfork present…
BASILICA MUSIC FESTIVAL

BASILICA HUDSON creative directors, musician Melissa Auf der Maur and filmmaker Tony Stone are excited to announce the official launch of the BASILICA PRESENTS MUSIC PROGRAM.  We kick things off with the BASILICA MUSIC FESTIVAL, which is in conjunction with the second annual Hudson Music Fest and the long standing Hudson Black Arts & Cultural Festival on the weekend of August 10-11 2012.
FRIDAY AUGUST 10 –
PITCHFORK'S SHOW NO MERCY presents…
METAL MACHINE MUSIC: SOLO NOISE ARTISTS AND THEIR MACHINES
w/ LITURGY, MICK BARR, C. LAVENDER and BRIAN DEWAN
featuring very special guest KRIS PERRY'S MACHINES
plus RAINBOW IN THE DARK DJS
SATURDAY AUGUST 11 –
GLEAM HOUSE / LEG UP MANAGEMENT present…
BLAZER S.S.
Heavy Dub, Roots, Ragga and Dancehall afternoon chill zone.
NEIDAN! A day designed to cultivate immersion in the visual and musical vanguard
Featuring GANG GANG DANCE, PRINCE RAMA and more TBA
plus…
"SUGGESTED DESTINATION" ART EXHIBIT
Visually exploring the notion of how we chose where we live, with sculptures and paintings by WILLIAM STONE, PIA DEHNE, JIM KREWSON, TODD JORDAN, SADIE LASKA + MORE
FRIDAY AUGUST 10 – $15
SATURDAY AUGUST 11 – $15
WEEKEND PACKAGE IN ADVANCE – $25

BUY TICKETS HERE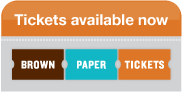 Reported on Pitchfork
For updates visit www.basilicamusicfestival.com, Basilica Music Festival's FACEBOOK page or TWITTER